Join us at our Monthly Meetings and Events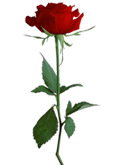 The Nashville Rose Society serves all of Middle Tennessee by sharing knowledge and information about our national flower, the rose. Through a monthly newsletter and meetings that feature regional and nationally recognized speakers, we bring you advice and instruction geared to growing roses in the specific soil and climatic conditions of this area. For all scheduled Meetings & Events, click here.
---
We All Need a Little Dirt in Our Lives
by Sandra Frank, Member – Nashville Rose Society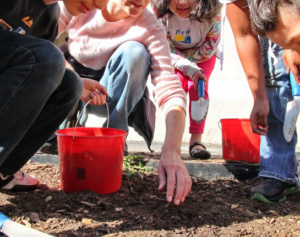 The healing power of soil takes on a whole new meaning.
Studies are now telling us that soil contains a bacteria called Mycobacterium vaccae, which helps to boost our immune system and stimulate serotonin production. Serotonin is a naturally occurring substance and one of the body's neurotransmitters, known as the brain and nervous system's chemical messenger, which regulates our appetite, metabolism and sleep cycles.
Mycobacterium vaccae helps reduce stress levels, fighting anxiety and anger and providing an overall happier and more relaxed life. It is also believed to improve cognitive functions such as short-term memory, rheumatoid arthritis, and symptoms associated with Crohn's disease.
Serotonin is a happy chemical, a natural anti-depressant that strengthens the immune system.
Keep Healthy. Play in Dirt!
---
Upcoming Meeting and Events

For all currently scheduled Meetings & Events visit the Meeting & Events page.
The Nashville Rose Society meets at the Cheekwood Estate and Gardens, 1200 Forrest Park Dr, Nashville, Tennessee 37205.
Monthly meetings, unless otherwise noted, are held in either the Frist Learning Center or the Massey Auditorium on the first Sunday of the month. The meetings are free to guests, as is admission to Cheekwood for meetings. Simply tell the gate attendant that you are there for the Nashville Rose Society meeting.
---
April 2, 2:00-4:30pm, Cindy Worch – "Growing Roses Sustainably"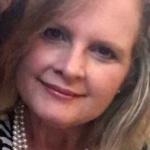 Please note – the meeting is on Sunday, April 2 at Cheekwood Massey Auditorium. Not as originally posted for April 1!!
In Growing Roses Sustainably, Cindy Worch challenges the myth that growing roses must be a time-consuming task that you can't do effectively without using chemical fertilizers and pesticides. In fact, she takes the intimidation out of growing roses by sharing her well-rounded, holistic approach for success. Cindy starts with tips for choosing the right rose and then walks us through careful soil preparation and proper planting techniques. She will even offer advice on how to gently intervene when it comes to pest and disease problems.
Cindy Worch has been growing roses for nearly 23 years. Cindy has been a member of the Nashville Rose Society since 2005, and has been involved in a variety of leadership positions including serving as President. She has also served the Tenarky District Rose Society and currently serves as the Consulting Rosarian Chair. For more than 12 years Cindy grew 300+ roses on five acres in Manchester, Tennessee. In 2017 she moved to Murfreesboro, Tennessee where she grows fewer roses on a quarter of an acre.
The meeting will be held in the Massey Auditorium of Botanic Hall / Visitor Services Building at Cheekwood Garden and Estate. The Cheekwood Campus Map shows the location of Botanic Hall.
Note: Admission to Cheekwood is not required – let the gate attendant know that you are attending the NRS Meeting in Botanic Hall.
---