The Nashville Rose Society meets at the Cheekwood Estate and Gardens, 1200 Forrest Park Dr, Nashville, Tennessee 37205.
Monthly meetings, unless otherwise noted, are held in either the Frist Learning Center or the Massey Auditorium on the first Sunday of the month. The meetings are free to guests, as is admission to Cheekwood for meetings. Simply tell the gate attendant that you are there for the Nashville Rose Society meeting.
For a list of past meetings and events, click here.
---
April 2, 2:00-4:30pm, Cindy Worch – "Growing Roses Sustainably"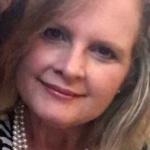 Please note – the meeting is on Sunday, April 2 at Cheekwood Massey Auditorium. Not as originally posted for April 1!!
In Growing Roses Sustainably, Cindy Worch challenges the myth that growing roses must be a time-consuming task that you can't do effectively without using chemical fertilizers and pesticides. In fact, she takes the intimidation out of growing roses by sharing her well-rounded, holistic approach for success. Cindy starts with tips for choosing the right rose and then walks us through careful soil preparation and proper planting techniques. She will even offer advice on how to gently intervene when it comes to pest and disease problems.
Cindy Worch has been growing roses for nearly 23 years. Cindy has been a member of the Nashville Rose Society since 2005, and has been involved in a variety of leadership positions including serving as President. She has also served the Tenarky District Rose Society and currently serves as the Consulting Rosarian Chair. For more than 12 years Cindy grew 300+ roses on five acres in Manchester, Tennessee. In 2017 she moved to Murfreesboro, Tennessee where she grows fewer roses on a quarter of an acre.
The meeting will be held in the Massey Auditorium of Botanic Hall / Visitor Services Building at Cheekwood Garden and Estate. The Cheekwood Campus Map shows the location of Botanic Hall.
Note: Admission to Cheekwood is not required – let the gate attendant know that you are attending the NRS Meeting in Botanic Hall.
---
NRS Monthly Meeting Calendar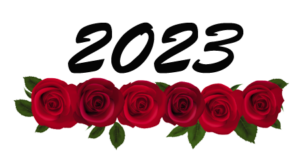 The Nashville Rose Society Programming Committee, led by John Wendler, has been working hard to plan the 2023 monthly meeting calendar. The programs are subject to change, but save the dates. You do not want to miss one!
All 2023 monthly meetings will be held at Cheekwood Estates and Gardens, in either the Frist Learning Center or the Massey Auditorium.

This year's meetings will be organized somewhat differently from past years. Each meeting will be organized and led by a member of the NRS Executive Committee, one of our Consulting Rosarians, or a member of the Programming Committee. To date, we have volunteers for nine out of ten of the meetings. .
| | Month | Guest Speaker/Topic |
| --- | --- | --- |
| | February 5 | NRS Member's Favorite Tools or Gadgets |
| | February 18 | Tenarky Winter Workshop |
| | March 2-5 | Nashville Lawn & Garden Show |
| | March 5 | Troy Marden from "Volunteer Gardener", "Great Gardens Around the World" |
| | April 1 | Vendor Day at S&W Greenhouse |
| | April 2 | Cindy Worch, "Sustainable Gardening" |
| | May 7 | NRS Spring Grand Prix Rose Show |
| | May 20 | Bowling Green Rose Show |
| | June 11 | Jeff Garrett, "Rooting & Budding Roses" |
| | July 9 | Peter Grimaldi, VP of Gardens at Cheekwood |
| | August 6 | Austin Lohin, Bates Nursery landscaper, TBD |
| | September 10 | Connie Baird, "Show Winning Rose Arrangement" and NRS Fall Grand Prix |
| | October 1 | Louisville Rose Show |
| | October 8 | Preparing for the Rose Show |
| | October 14-15 | Music City Rose Show at Cheekwood |
| | November 5 | TBD |
| | December 3 or 10 | Christmas Party |
| | | |
For a list of past meetings and events, click here.
---