The 2023 meetings of the Nashville Rose Society will be held at the Cheekwood Estate and Gardens.
The Cheekwood Estate and Gardens is located at 1200 Forrest Park Dr, Nashville, Tennessee 37205. The meetings are free to guests, as is admission to Cheekwood for meetings. Simply tell the gate attendant that you are there for the Nashville Rose Society meeting.
Visit the post for the current monthly meeting for the location of the meeting that month.
For a list of past meetings and events, click here.
---
December 3, 6-8:00 pm – NRS Christmas Party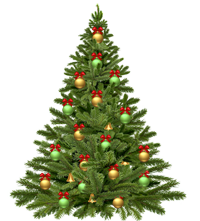 Enjoy the holiday spirit with your fellow Rose Society members and guests at the 2023 Nashville Rose Society Christmas Party! The party will be held on Sunday, December 3, from 6:00 – 8:00pm at Ellington Agriculture Center Ed Jones Auditorium,440 Hogan Road,Nashville, TN 37220. This venue has excellent parking and easy entry.
NRS will provide turkey, ham, rolls and drinks, and dinnerware; members are asked to bring their favorite side dish or dessert. No one ever leaves hungry!
There is also a gift exchange if you would like to be a part of it. Bring a gift costing no more than $20 suitable for a man or a woman. One gift per couple or two, whatever you want to do. Give one, get one.
Please see Marty's email for more information on the gift exchange and RSVP by Monday, November 27, if you plan to attend.
Finding the Center
From I-65: Take Exit #78-A east on Harding Place. Take a right at the second light onto Trousdale Drive. Travel south on Trousdale for approximately 1.5 miles. Turn left on to Hogan Road at the four-way stop. Hogan Road ends at the front gates of the Ellington Agricultural Center. Note: all buildings have identifying lawn signs for your convenience.
From I-24: Take exit #56 west on Harding Place to the Nolensville Road intersection at Walmart. Turn left onto Nolensville Road and travel south 1/10 mile and turn right onto Edmondson Pike. Travel 1 1/2 miles on Edmondson Pike. The east entrance to Ellington Agricultural Center is on the right.
Finding a Building
To the Ed Jones Auditorium: Enter the front gates from Hogan Road. Bear to your right. The Moss Building (antebellum style mansion) will be on your left at the top of the hill. Follow the drive until you reach the auditorium (a large white barn-like structure that sets at the end of the lawn behind the mansion.) It is located at 416 Hogan Road.
We hope to see you there!
---
NRS Monthly Meeting Calendar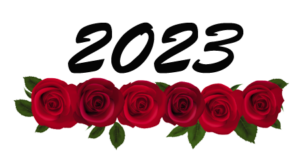 The Nashville Rose Society Programming Committee, led by John Wendler, has been working hard to plan the 2023 monthly meeting calendar. The programs are subject to change, but save the dates. You do not want to miss one!
This year's meetings will be organized somewhat differently from past years. Each meeting will be organized and led by a member of the NRS Executive Committee, one of our Consulting Rosarians, or a member of the Programming Committee. To date, we have volunteers for nine out of ten of the meetings. .
| | Month | Guest Speaker/Topic | Location |
| --- | --- | --- | --- |
| | May 7 | NRS Spring Grand Prix Rose Show | Ed Jones Auditorium, Ellington Ag Center |
| | May 20 | Bowling Green Rose Show | |
| | June 11 | Jeff Garrett, "Rooting & Budding Roses" | |
| | July 9 | Peter Grimaldi, VP of Gardens at Cheekwood | |
| | August 6 | Austin Lohin, Bates Nursery landscaper, TBD | |
| | September 10 | Connie Baird, "Show Winning Rose Arrangement" and NRS Fall Grand Prix | |
| | October 1 | Louisville Rose Show | |
| | October 8 | Preparing for the Rose Show | |
| | October 14-15 | Music City Rose Show | Massey Auditorium, Cheekwood |
| | November 5 | Todd Breyer | |
| | December 3 | Christmas Party | Ed Jones Auditorium, Ellington Ag Center |
| | | | |
For a list of past meetings and events, click here.
---