Saturday, October 14 – 1 p.m.-5:00 p.m.
Sunday, October 15 – 11 a.m.-4:00 p.m.
Cheekwood Botanical Estate & Gardens
1200 Forrest Park Drive
Nashville, Tennessee 37205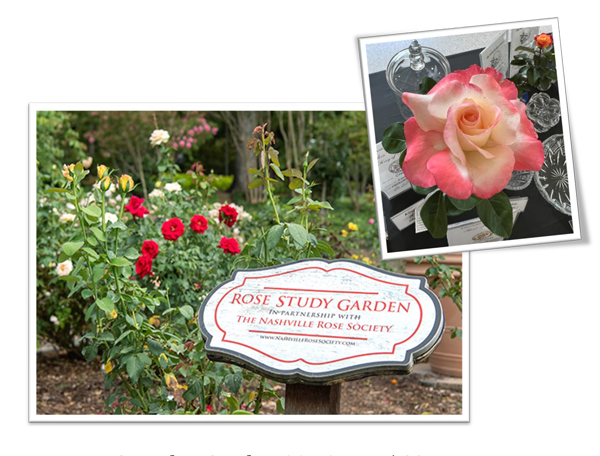 The 2023 Nashville Rose Society Annual Show will be held at Cheekwood Estate & Gardens – Massey Auditorium on Saturday, October 14, and Sunday, October 15.
The preparation area will open at 6 a.m. on Saturday. Horticulture entries will be placed on the exhibition tables by show personnel from 7 a.m. to 10 a.m. Challenge exhibits will be placed by the exhibitor. Judging will begin at 10:30 a.m.
To enter Cheekwood before 9:00 a.m., come through the back gate that is accessed off of Cheek Road, unload at the front or back of Botanic Hall, then park in one of the reserved parking spaces in Parking Lot A.
Click here for a copy of the Rose Show Schedule. Please note the updates made to page 14 (Rules 8, 10, 12) and page 16.
The Rose Show will be open to the public from 1 p.m. to 5 p.m. on Saturday, and 11 a.m. to 4 p.m. on Sunday, October 15.
NRS Rose Seminars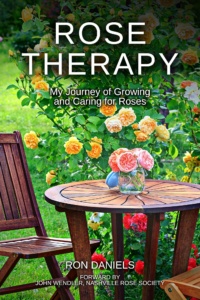 On Saturday at 2:30 p.m., Ron Daniels, ARS Master Rosarian and NRS Co-President, will present a free seminar to the public on the "Basics of Growing Roses".
On Sunday, October 15, from 10 – 12:00 p.m. the Cheekwood Pick Your Own Bouquet Event (registration required) will include "Basics of Arranging" workshop led by Nashville Rose Society member, Bette Fields. This workshop will cover the basics of creating beautiful rose flower arrangements. Participants will leave with their own arrangement of roses from the Rose Study Garden. Ron Daniels will be available during the event to answer any questions about how to grow and care for roses.
Following the seminars on both days Ron will have a "Meet the Author & Book Signing" for his new book Rose Therapy.
We look forward to seeing you at the Nashville Rose Society Annual Rose Show!
---