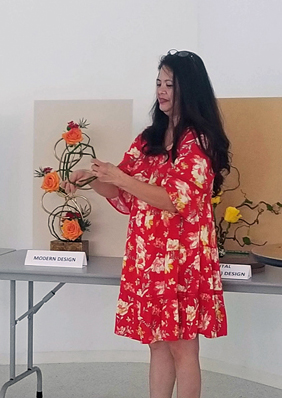 While the judges were judging the 2023 Fall Grand Prix entries, Lanni Webb shared information on how to make award winning floral arrangements.
Lanni demonstrated and explained the guidelines of three types of arrangement designs – traditional, modern, and Oriental (East Asian).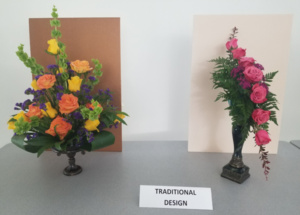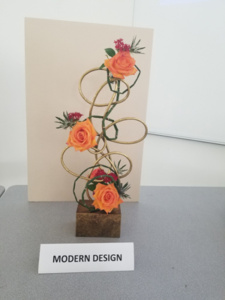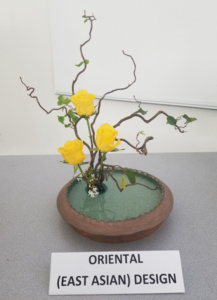 Lanni also reviewed the ARS Score Card for Judging, explaining how the 100 possible points that the arrangement is judged by, are allocated.
To see Lanni's PowerPoint presentation, click here. Her main message – "Have Fun with It!"
Lanni has been a member of NRS for 13 years and has won awards at rose shows, including the Nashville Rose Shows and the Wilson County Fair Rose Shows. She has many roses in her garden and spends much time doing flowers for weddings, showers and other events for family and friends.
---