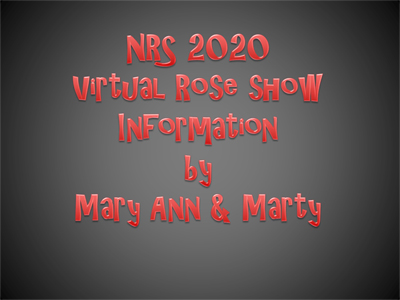 September is Rose Show Time in Nashville! The Japanese beetles are gone and with a good watering and spraying program, the roses will never look better. You have until 8pm on Sunday, September 20, to submit your photographs for the 2020 NRS Virtual Rose Show.
Entering is easy:
• This is not a photography show (but you will have to take pictures)
• Take photos in clear containers
• Use wedging if needed to improve the pose of the rose
• Two entries in each horticulture class is permitted
Need more info? Click here to review the pdf on the show rules, tips on how to take the photos, and who to send them to.
The show schedule can be found here.
---