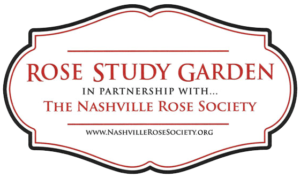 As Marty likes to say, it is time to put the kids to bed, in other words, winterize the roses.
Please plan to attend the workday at the Cheekwood Rose Study Garden on Monday, December 7, 2020, from 9:00am – 12:00, to help get the roses ready for winter. We will be doing general cleanup, check pH and add lime if needed, then mound up mulch around bushes. If you are new to roses, this is the perfect time to learn what you need to do to make sure your roses survive the winter. You do not need to be a member of the Nashville Rose Society.
We will need to enter Cheekwood through the back gate off of Cheek Road. Cheekwood requires face covering and names must be on the list to enter. If you plan to come, send your name and contact information to Robert Bowen so that your name will be on the the gate entry list.
Dress warmly – highs in the 40's but partly sunny – and bring your pruners and gloves.
---