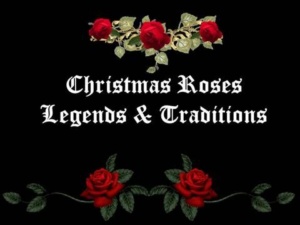 The last meeting of 2020 will be held on December 6 at 2:00pm. The meeting will be virtual using GoToMeeting.
It would be fun if everyone would "Dress Up for the Holidays" and come to the meeting in a holiday outfit. It could be an ugly Christmas sweater, a Santa Claus look-a-like outfit, rain deer antlers, or an elf costume – whatever you have that has a holiday/Christmas theme.
For our program, Mary Hext will present "Christmas Roses: Legends and Traditions". She will show various roses that have ties to Christmas and tell the Christmas tradition that each rose was named for.
Afterwards, awards will be presented to two outstanding members.
Nancy Jones will close the meeting with a Christmas message.
For more information on how to log into GoToMeeting, please see Marty Reich's email to NRS members. If you would like to attend as a guest, please submit your request on the Ask a Consulting Rosarian form on the website.
---