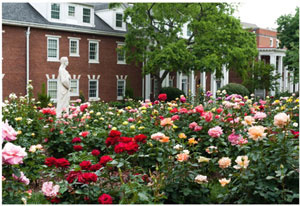 The Nashville Rose Society will hold its Annual Rose Show on September 28 & 29, 2019, at Belmont University in Nashville, Tennessee. Admission and parking are both FREE to the public from 1:00 to 4:30 PM on Saturday September 28th and from 11:00 AM to 4:30 PM on Sunday September 29th.
Click here for the Rose Show Schedule.
For more information, see the post on the Meeting & Events page.
---