Rising Stars – The American Rose Society's up & coming rosarians award for outstanding achievement in the promotion of the culture and appreciation of the rose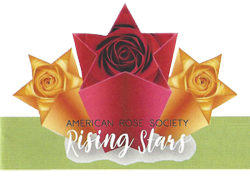 As Director of Research for Weeks Roses, Christian Bedard breeds outstanding roses that are disease resistant, beautiful and fragrant. Christian's dedication to educating others, making media appearances, and writing articles shows how he goes beyond the duties of his job to be an ambassador for roses everywhere he goes.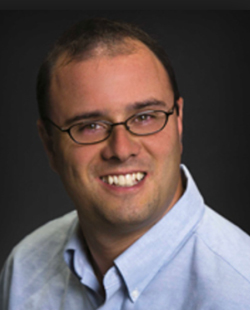 Christian Bedard has a Bachelor of Science in Biology and a Master's Degree in Biological Sciences (Plant Genetics) from the University of Montreal as a graduate student of Dr. Nevil P. Arnold of Agriculture Canada. He is proficient in English, French and Spanish. During his graduate study, Christian worked on protocol for the utilization of Gamma rays to induce mutation in rose seeds, rose in vitro plants and rose plants. He also specialized in in vitro culture of rose plants and rose embryos from which he worked on acclimatization and in vivo rooting methods for rose plantlets. Christian also explored the molecular characteristics of the rose world when he used the technique of Random Amplified Polymorphic DNA (RAPD) to fingerprint rose plants, select genes and analyze the phylogenetic origin of plants.
His professional experience in rose research is quite varied. He has extensive experience in the improvement of winter hardy roses from his four years of work at Agriculture Canada. Is a knowledgeable speaker about rose care and culture. Has written technical and promotional information for patenting several new rose cultivars including 'William Booth', 'Marie-Victorin' and 'De Montarville' from the Canadian Explorer rose collection.
Passionate about his rose research and breeding work, Christian began his career at Weeks Roses in 2000 working with Tom Carruth as Licensing Project Manager and Research Assistant and now, with Tom's recent retirement, he is currently the Research Director & Licensing Manager for Weeks Roses.
He's a knowledgeable speaker about rose care and culture. He has also been actively promoting roses in the French Canadian market by writing for several publications and has been interviewed on many radio stations and TV shows.
Under Christian's direction, each year about 40-45,000 flowers are hand-pollinated at Weeks Roses Research in Pomona, California, to produce around 250,000 seeds. Private trials are conducted in Tennessee, Washington, New York, Ohio and California. In these locations the seedlings are thoroughly tested and based on Christian's observations, the final selections are methodically and carefully made.
Christian has had three Award of Excellence (AOE) winners, 'Harm Saville' (2005); 'Spirit Dance' (2010) and his newest 'Be My Baby'TM (2011). His hybrids include 'Coffee Bean'TM (2008); 'Teeny Bopper'TM (2009); 'Cape Diarnond'TM (bred and tested in Canada) (2009), 'Pumpkin Patch'TM (2010), 'White Licorice'TM (2011), 'Smoke Rings'TM (2011) and 'Party Hardy'TM (bred and tested in Canada) (2011). He also co-hybridized 'Ch-Ching!'TM (2010), 'Dick Clark' (Weeks' 2011 AARS Award Winner) and 'Pink Home Run' (2011). Christian's newest roses are 'Ketchup & Mustard'TM (2012), 'Koko Loko'TM (2012), 'All a'Twitter'TM (2012) and 'Sugar Moon'TM (2012).
Exerpted from AMERICAN ROSE, the magazine of the American Rose Society, January/February 2018.