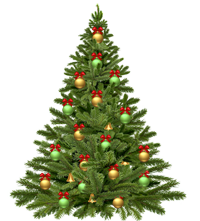 Enjoy the holiday spirit with your fellow Rose Society members and guests at the 2023 Nashville Rose Society Christmas Party! The party will be held on Sunday, December 3, from 6:00 – 8:00pm at Ellington Agriculture Center Ed Jones Auditorium,440 Hogan Road,Nashville, TN 37220. This venue has excellent parking and easy entry.
NRS will provide turkey, ham, rolls and drinks, and dinnerware; members are asked to bring their favorite side dish or dessert. No one ever leaves hungry!
There is also a gift exchange if you would like to be a part of it. Bring a gift costing no more than $20 suitable for a man or a woman. One gift per couple or two, whatever you want to do. Give one, get one.
Please see Marty's email for more information on the gift exchange and RSVP by Monday, November 27, if you plan to attend.
Finding the Center
From I-65: Take Exit #78-A east on Harding Place. Take a right at the second light onto Trousdale Drive. Travel south on Trousdale for approximately 1.5 miles. Turn left on to Hogan Road at the four-way stop. Hogan Road ends at the front gates of the Ellington Agricultural Center. Note: all buildings have identifying lawn signs for your convenience.
From I-24: Take exit #56 west on Harding Place to the Nolensville Road intersection at Walmart. Turn left onto Nolensville Road and travel south 1/10 mile and turn right onto Edmondson Pike. Travel 1 1/2 miles on Edmondson Pike. The east entrance to Ellington Agricultural Center is on the right.
Finding a Building
To the Ed Jones Auditorium: Enter the front gates from Hogan Road. Bear to your right. The Moss Building (antebellum style mansion) will be on your left at the top of the hill. Follow the drive until you reach the auditorium (a large white barn-like structure that sets at the end of the lawn behind the mansion.) It is located at 416 Hogan Road.
We hope to see you there!
---