by Robbie Tucker, Master Rosarian and Past President of the Nashville Rose Society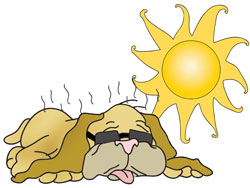 July and August bring the hottest days of the summer and we are all seeing the signs of the heat. I have put together this list of Summer Reminders to keep your garden healthy and to prepare your roses for the reward of fall temperature to come. We all know these things, but it is good to take a moment and review them.

Be sure your roses are getting enough water! A well hydrated rose can more easily fend off disease. It is much better to deep water a couple times a week rather that a shallow watering every day. If you have balanced soil and/or raised beds, it is almost impossible to over water your roses during the summer months. Don't assume the summer showers are giving them the water they need. Be sure your roses are well hydrated before you spray or fertilize.
Continue your preventative spray program. You need to be keeping disease in check and harmful pests out of your garden. PPZ and Mancozeb (or Manzate Pro Stick ) should be important components of your disease control spray plan. If economical for your garden size, rotating Azoxystrobin will round out your program. Use insecticides only If you have an insect problem. Using insecticides preventively is not recommended as it will also kill your beneficial insects leading to a certain outbreak of spider mites. Both Merit or Orthene work well for most insects. If you have spider mites you can't go wrong with Floramite. This miticide will kill all stages of mites including eggs and keeps working on the plant for up to 28 days!
Feed your roses. Roses are heavy feeders and you will want to continue a good fertilization regiment through the summer. Mills EasyFeed is still my favorite because it is a complete fertilizer containing fish, seaweed, chelated iron and Epsom sales as well as the right balance of nitrogen, phosphorous and potassium. Use Mills EasyFeed at a rate of one tablespoon per gallon of water per rose bush every three. to four weeks. You will be glad you did!
Add organics to your soil. In early spring, I use Mills Magic Mix to give my roses the longer-term effect of organic feeding while enriching the soil and inviting earth worms and beneficial micro-organisms. By mid-July, it is time to put down another 1-2 cups per large rose bush and 1 cup per miniature rose. Broadcast around the drip line of the bush and lightly scratch it into the soil. Be sure to give the rose a good watering. Depending on your part of the country this Should be enough organics for the remainder of the season. In warmer climates you may consider a September treatment of Mills Magic Mix if you will not have a freeze before January.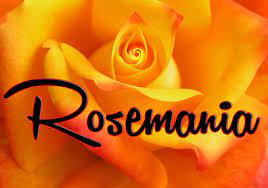 Remove old spent blooms from your rose plants. This process called "deadheading" encourages the plant to begin another bloom cycle. Use a quality pair of bypass pruners with a sharp blade. A clean cut reduces the damage to the rose bush. My pruner recommendation is always the Felco line. They are durable pruners with easy to replace springs and blades. It is like having a new pair of pruners every year. If you don t know what model to order you can't go wrong with the Felco #2. For smaller hands consider the Feleo #6 . The entire list of Felco pruners can be found on our website with photos and complete descriptions.
Don't forget to protect the rosarian! Not only are gloves, coveralls, a respirator and goggles important, but hydration and sun protection for the rosarian are a must. Be sure to drink
plenty of fluids before, during and after you work outside. Lack of water and overheating will creep up on you without warning. Wear sunscreen and a hat to protect your head.
Be patient and "stay the course".  Keep blackspot away. Water regularly. Feed monthly. Fall is right around tile corner.
The best is yet to come!
Originally published in American Rose, The Magazine of the American Rose Society. Reprinted by permission from Robbie Tucker.
---