On Thursday, July 28,  Ron Daniels' Gadwall Abbey Rose Garden will be featured on Nashville PBS channel 8 (WNPT) Volunteer Gardener at 7:30. It will repeat on Sunday July 31 at 9:30am. Ron is an ARS Master Consulting Rosarian, Co-President of the Nashville Rose Society, and a Master Gardener.
Ron will showcase his garden with over 150 roses of all types with PBS host April Moore.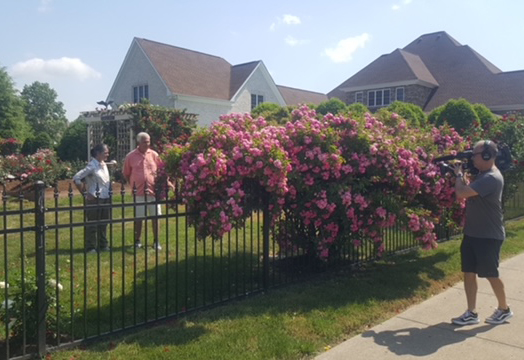 Produced by Nashville Public Television, Volunteer Gardener features local experts who share gardening advice, landscape design tips, and environmentally conscious farming practices. The show features growers, plant collectors, and hobbyists alike who share insight and experience.
This program will broadcast on all of Tennessee's PBS stations (5 in addition to NPT) at different days and times after NPT's Thursday premiere. On July 28, episode 3102 will be available to stream on volunteergardener.org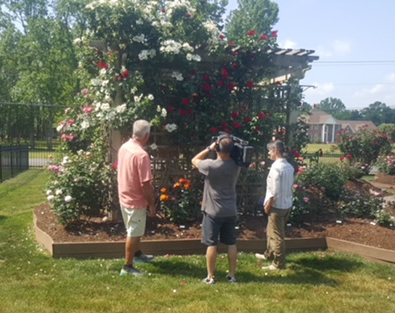 Volunteer Gardener airs Thursday nights at 7:30 and Sunday mornings at 9:30 on NPT, channel 8. You do not want to miss it!
As an extra bonus, listen to Ron talk to Rose Chat Podcast host, Teresa Byington, about his success with roses and why PBS photographers came to his open garden. Listen to the show here.
---