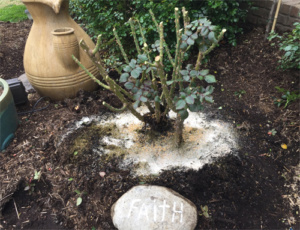 My roses are hungry!
Roses however are heavy feeders. At the March meeting Ron Daniels, NRS Co-President, will present the spring time tasks for growing and caring for roses. Ron will talk about how, what, and when to fertilize – affectionately we say feed – your roses.
We will also have Consulting Rosarians share information about pruning your roses, which will need to be done soon.
The meeting will be held from 2:00 – 4:00 pm in the Potter Room at Cheekwood.
---