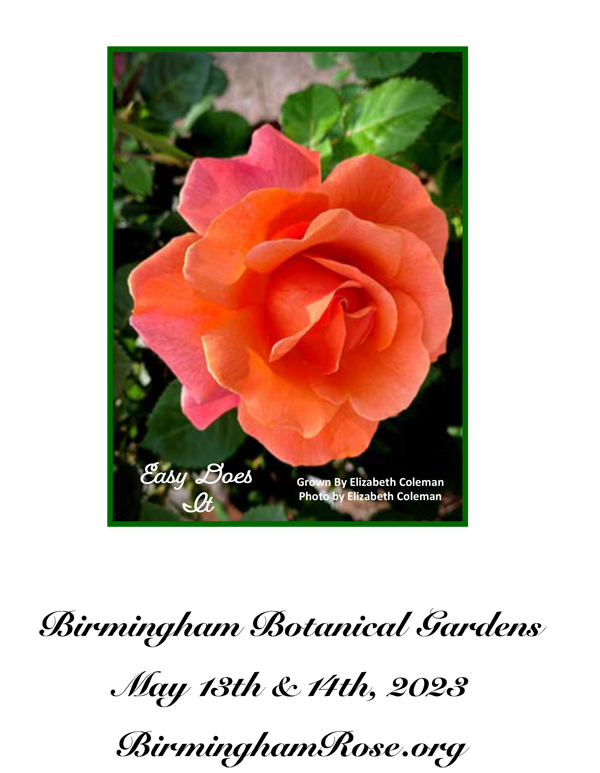 Click here for the show information and schedule.
The 69th Annual Birmingham Rose Show is presented by the Birmingham Rose Society on Mother's Day weekend at the beautiful Birmingham Botanical Gardens. Mother's Day weekend has been the traditional weekend for the show, partially because it is usually good time for the first and best blooms in our area.
Come to Birmingham and bring your roses!
---