NOTE!! new location for the May 2023 meeting of the Nashville Rose Society!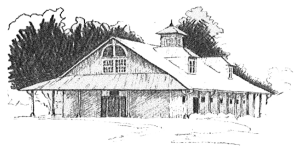 The 2023 Spring Grand Prix will be held on Sunday, May 7, in the Ed Jones Auditorium at Ellington Agriculture Center, 416 Hogan Rd, Nashville, TN 37220. The Grand Prix is a rose show that is held at a regular NRS meeting. Its purpose is to give members a chance to learn about, and practice, exhibiting roses. A grooming room will be open at 1pm. Experienced exhibitors will be there to help anyone needing help in grooming their roses.
Click here for the Grand Prix show schedule.
To get to the Ed Jones Auditorium, enter the front gates from Hogan Road. Bear to your right. The Moss Building (antebellum style mansion) will be on your left at the top of the hill. Follow the drive until you reach the auditorium (a large white barn-like structure that sets at the end of the lawn behind the mansion). Click here for a map of the Center. The Ed Jones Auditorium is Building #8 on the map.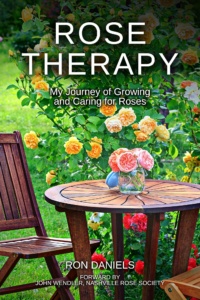 In addition to the Grand Prix, Ron Daniels, Nashville Rose Society Master Rosarian, will have his new book Rose Therapy hot off of the press and available to sell signed copies. The books will be $20.00 each and the money made on the books will go toward Ron's ministries at his church and in his community. The book is also available on Amazon and Barnes & Noble websites.
---