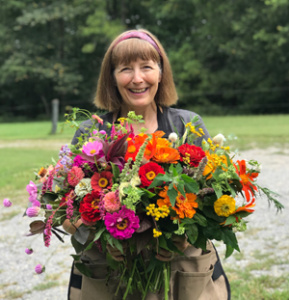 Cindy Shapton will be the September speaker for the Nashville Rose Society monthly meeting. The virtual meeting will be held at on September 13, 2020, at 2:00pm using the GoToMeeting app. Cindy's topic is "Herbs and Roses".
Herbs and Roses is not a famous rock band, although Roses are rock stars in the garden. And since roses are actually herbs with medicinal, aromatic and culinary properties…it only makes sense to put them together.
Like any neighbor, some get along better than others so it's a good idea to have an understanding of combinations of plants that play well together, this is often referred to as companion gardening.
Explore the possibilities with Cindy as she talks about some of her favorite herbs and why interspersing these easy to grow plants in your garden may benefit you and your roses.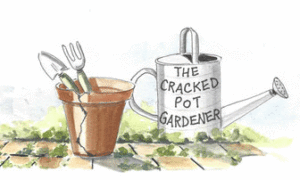 Cindy is a writer, speaker, herbalist, floral designer, and farmer. When she is not speaking and writing, she works growing herbs and flowers on her farm, Fernvale Herb and Flower Farm, near Franklin, TN. Cindy sells herbs and cut flowers by appointment and arranges flowers for weddings and events. She also teaches classes on growing food, herbs, arranging flowers, making remedies and foraging for native food and medicine on her farm.
Cindy is the author of "The Cracked Pot Herb Book" – Simple Ways to Incorporate Herbs into Everyday Life, available on her website cindyshapton.com.
Like her FB Page, and follow her on Instagram as 'The Cracked Pot Gardener' for all the latest dirt.
More information on how to log into GoToMeeting, please see Marty Reich's email to NRS members. If you would like to attend as a guest, please submit your request on the Ask a Consulting Rosarian form on the website.
---