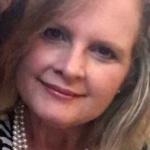 Please note – the meeting is on Sunday, April 2 at Cheekwood Massey Auditorium. Not as originally posted for April 1!!
In Growing Roses Sustainably, Cindy Worch challenges the myth that growing roses must be a time-consuming task that you can't do effectively without using chemical fertilizers and pesticides. In fact, she takes the intimidation out of growing roses by sharing her well-rounded, holistic approach for success. Cindy starts with tips for choosing the right rose and then walks us through careful soil preparation and proper planting techniques. She will even offer advice on how to gently intervene when it comes to pest and disease problems.
Cindy Worch has been growing roses for nearly 23 years. Cindy has been a member of the Nashville Rose Society since 2005, and has been involved in a variety of leadership positions including serving as President. She has also served the Tenarky District Rose Society and currently serves as the Consulting Rosarian Chair. For more than 12 years Cindy grew 300+ roses on five acres in Manchester, Tennessee. In 2017 she moved to Murfreesboro, Tennessee where she grows fewer roses on a quarter of an acre.
The meeting will be held in the Massey Auditorium of Botanic Hall / Visitor Services Building at Cheekwood Garden and Estate. The Cheekwood Campus Map shows the location of Botanic Hall.
Note: Admission to Cheekwood is not required – let the gate attendant know that you are attending the NRS Meeting in Botanic Hall.
---