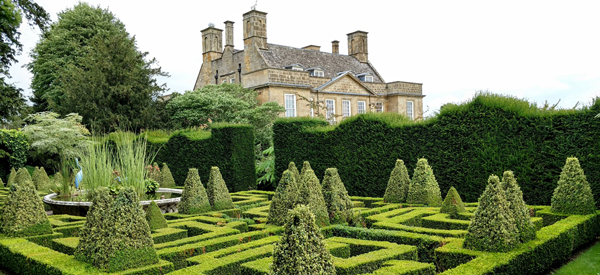 The Nashville Rose Society is excited to have Troy Marden as our guest speaker for the March 5, 2023, meeting.
Troy has been fortunate to travel the world and visit some of its most inspiring public and private gardens both at home and abroad. In his talk "Inspiring Gardens Near and Far", he will share some of his personal favorites from more than two decades of travel. Troy will tell us how anyone can draw inspiration from other gardens, regardless of location or climate.
Troy has called the Nashville area home for nearly 30 years, moving here from the Kansas prairie straight out of college and carving a niche as a garden designer and prolific garden writer. His writing credits include articles in Garden Design, Horticulture, Fine Gardening, and Garden Gate magazines, as well as authoring two books of his own. He can also be seen weekly on Nashville Public Television's hit gardening show, "Volunteer Gardener".
In 2012, Troy began leading garden tours to destinations both at home and abroad and in 2018, decided to turn that venture into a full-time business. He now enjoys sharing the world's most beautiful gardens with other like-minded gardeners and travelers who join him on his tours, as well as through his many speaking engagements around the U.S. Visit his website at troybmarden.com.
In Nashville, we should be seeing daffodils popping up in March, but we could also see snow flakes. This month's "Rose Care Topic" will be a discussion on the rose season start-up activities, and as always, time for Q&A.
The meeting will be held in the Massey Auditorium of Botanic Hall / Visitor Services Building at Cheekwood Garden and Estate. The Cheekwood Campus Map shows the location of Botanic Hall.
Note: Admission to Cheekwood is not required – let the gate attendant know that you are attending the NRS Meeting in the Frist Learning Center.
---