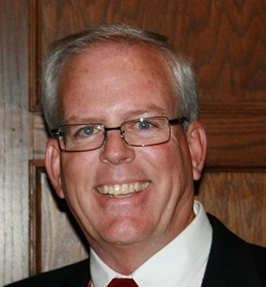 The speaker for the June 11, 2023, meeting of the Nashville Rose Society will be Jeff Garrett, ARS Master Rosarian and National Trophy winner for rose exhibiting. Jeff will talk about "Rooting and Budding Roses".
Have you ever tried rooting roses only to have them all die? Rooting roses is actually pretty easy and Jeff will be demonstrating how anyone can be successful at it. He will show how to select and prepare stem for rooting. His method does not require a greenhouse or any other special equipment. He will then show how he buds roses onto multiflora rootstock. His presentation will include the use of PowerPoint to show everything he does in close up detail.
Click here to see Jeff's presentations.
In the early eighty's, Jeff and and his wife Cindy bought a house in Hixson, Tennessee, and planted their first three roses. They were not performing well, so after reading an article in the local newspaper by Lester Smith talking about growing good roses, they decided to give him a call. Lester invited them over to his garden, which they found to be absolutely beautiful. He took them under his wing and began mentoring them on growing roses. He also invited them to a Tri-State Rose Society of Chattanooga meeting. They were hooked!
The Garretts moved to their current home on Lake Chickamauga in 1989. That spring they added two rose beds with about 96 plants. Over the years they have continued to develop their landscape to its current capacity of just under 350 roses.
Jeff and Cindy have both served their local society, the Tri-State Rose Society of Chattanooga, as President on numerous occasions. Currently they are editors of their local society newsletter, Basal Breaks and Jeff is the current president. The Garretts have been honored with the Bronze Medal from their local society. Both Jeff and Cindy are active in the American Rose Society and are Master Rosarians. They and have been honored with the Silver Medal from the Tenarky District of the American Rose Society. They have both also won the Outstanding Consulting Rosarian Award for the Tenarky District. For many years Jeff has been the Tenarky District Roses In Review Coordinator. They are also regional editor's for the annual Horizon Roses publication.
After Jeff's presentation, there will be a fun and informative video featuring Natalie Carmolli with Proven Winners® ColorChoice® – Roses and Companions. Natalie discusses the history of roses, how to grow them, what varieties of roses we offer and what plants make great companions for planting with them.
Our hostess this month is Cindy Worch. The meeting will be held in the Massey Auditorium of Botanic Hall / Visitor Services Building at Cheekwood Garden and Estate. The Cheekwood Campus Map shows the location of Botanic Hall.
Note: Admission to Cheekwood is not required – let the gate attendant know that you are attending the NRS Meeting in Botanic Hall.
---