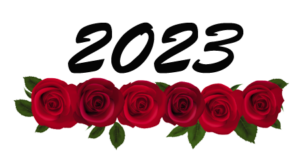 The Nashville Rose Society Programming Committee, led by John Wendler, has been working hard to plan the 2023 monthly meeting calendar. The programs are subject to change, but save the dates. You do not want to miss one!
All 2023 monthly meetings will be held at Cheekwood Estates and Gardens, in either the Frist Learning Center or the Massey Auditorium.

This year's meetings will be organized somewhat differently from past years. Each meeting will be organized and led by a member of the NRS Executive Committee, one of our Consulting Rosarians, or a member of the Programming Committee. To date, we have volunteers for nine out of ten of the meetings. .
| | Month | Guest Speaker/Topic |
| --- | --- | --- |
| | February 5 | NRS Member's Favorite Tools or Gadgets |
| | February 18 | Tenarky Winter Workshop |
| | March 2-5 | Nashville Lawn & Garden Show |
| | March 5 | Troy Marden from "Volunteer Gardener", "Great Gardens Around the World" |
| | April 1 | Vendor Day at S&W Greenhouse |
| | April 2 | Cindy Worch, "Sustainable Gardening" |
| | May 7 | NRS Spring Grand Prix Rose Show |
| | May 20 | Bowling Green Rose Show |
| | June 11 | Jeff Garrett, "Rooting & Budding Roses" |
| | July 9 | Peter Grimaldi, VP of Gardens at Cheekwood |
| | August 6 | Austin Lohin, Bates Nursery landscaper, TBD |
| | September 10 | Connie Baird, "Show Winning Rose Arrangement" and NRS Fall Grand Prix |
| | October 1 | Louisville Rose Show |
| | October 8 | Preparing for the Rose Show |
| | October 14-15 | Music City Rose Show at Cheekwood |
| | November 5 | TBD |
| | December 3 or 10 | Christmas Party |
| | | |